Below you will find a selection of some of our recent work. Don't forget to learn what our customers are saying about us via our Testimonials Page and also discover more about our Web Design process.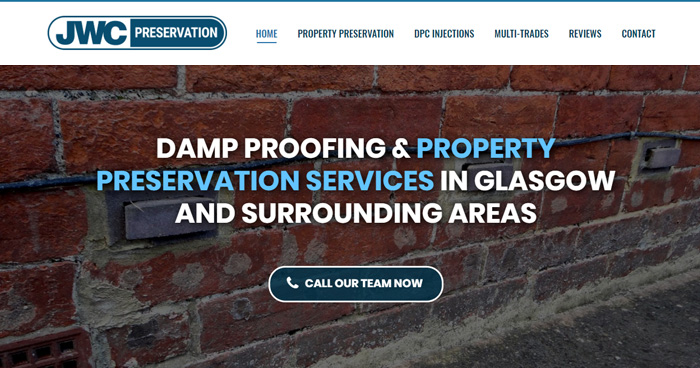 JWC Preservation
Damp Proofing & Property Preservation services in Glasgow and surrounding areas.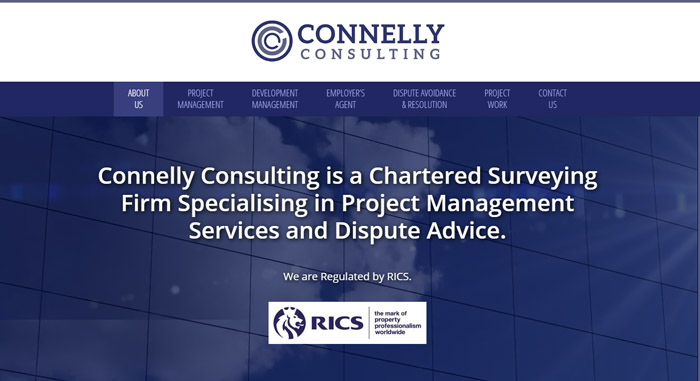 Connelly Consulting
Connelly Consulting is a Chartered Surveying Firm Specialising in Project Management Services and Dispute Advice.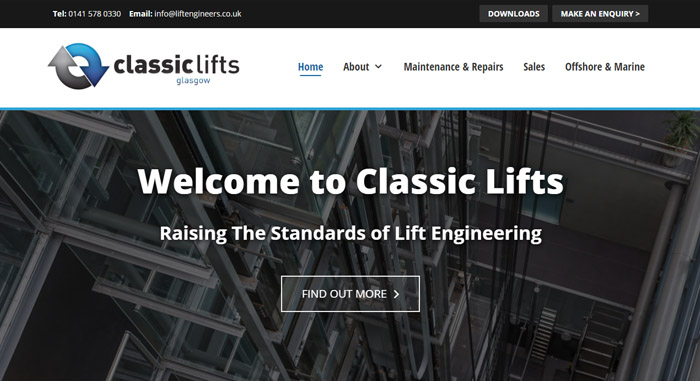 Classic Lifts
Classic Lifts offers all aspects of lift engineering including maintenance, installation, modernisation, repair, 24 hour emergency call out facility and all other lift related services.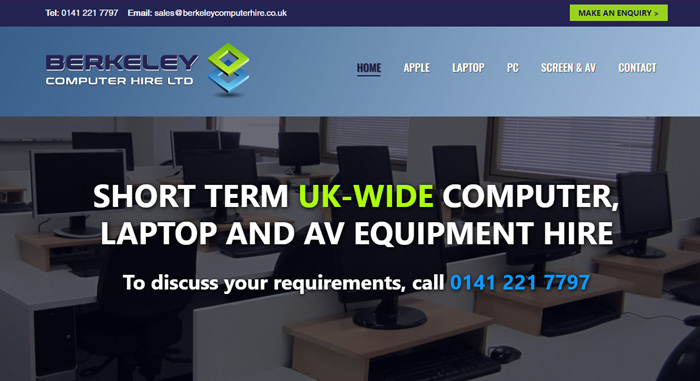 Berkeley Computer Hire
Berkeley Computer Hire are able to meet all your short term I.T and Audio Visual needs wherever you are in the UK.
www.berkeleycomputerhire.co.uk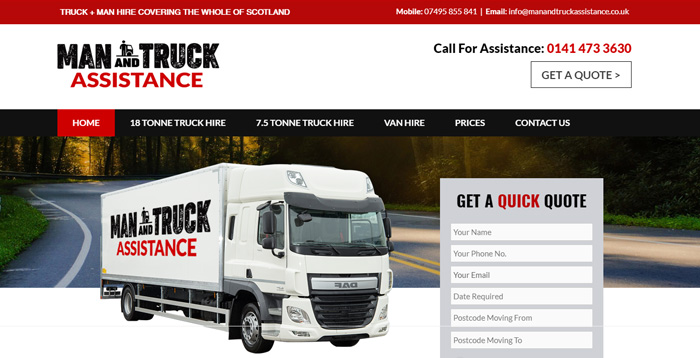 Man And Truck Assistance
Whether it be moving house, flat or business offices, residential or commercial, Man And Truck Assistance offers professional and reliable removal services for hire throughout Scotland.
www.manandtruckassistance.co.uk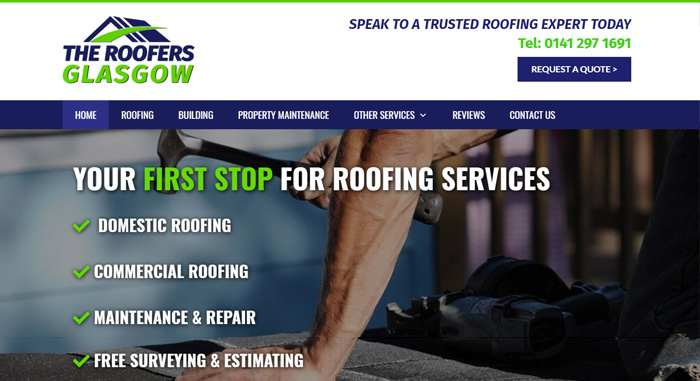 The Roofers Glasgow
The Roofers Glasgow have over 20 years experience in the roofing and building trade and we have worked on many projects across Glasgow, Lanarkshire, Renfrewshire and surrounding areas.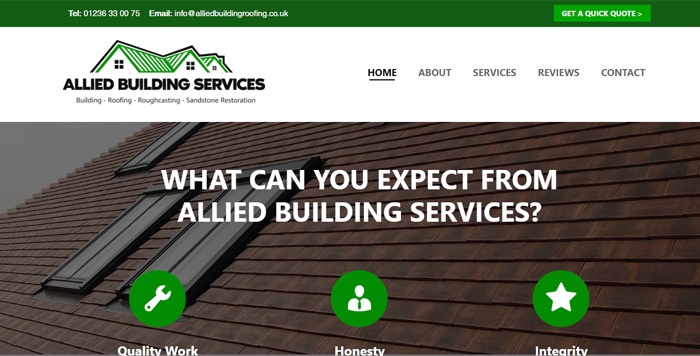 Allied Building & Roofing
Established in 1986, Allied Building & Roofing are time served builders and roofers with many years of experience working within the trade.
www.alliedbuildingroofing.co.uk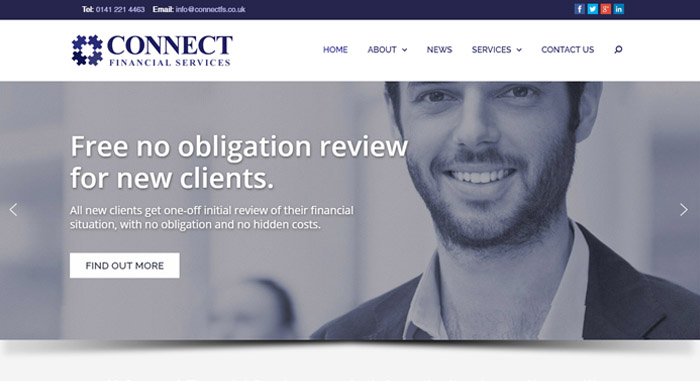 Connect Financial Services
At Connect Financial Services the aim is to protect and grow the wealth of their clients through clear and unbiased independent financial advice. They were formed in 2002 and have a wealth of experience in all areas of financial advice for individuals, families and corporates.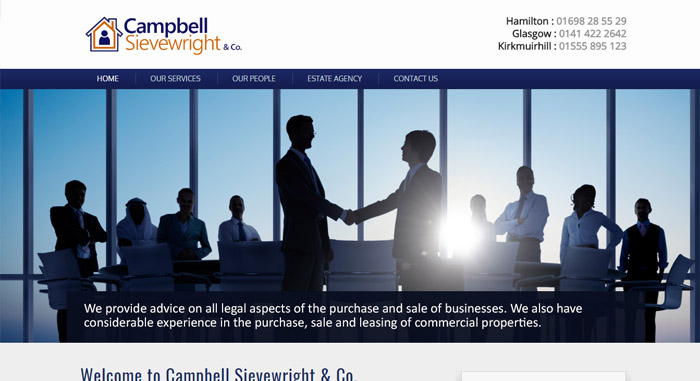 Campbell Sievewright & Co.
Campbell Sievewright now has offices in Hamilton, Glasgow and Kirkmuirhill. Over the years they have established a growing client base through their commitment to delivering quality legal advice combined with a friendly, efficient service.
www.campbellsievewrightsolicitors.co.uk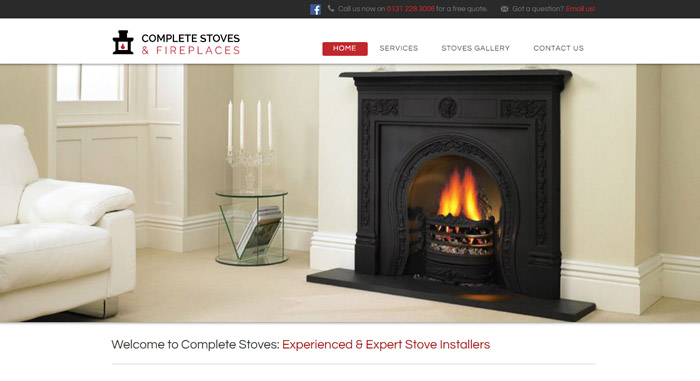 Complete Stoves & Fireplaces
With over 25 years of experience in serving the homes and businesses of Edinburgh, Stirling and East Lothian, Complete Stoves & Fireplaces have established themselves as one of the most reputable stove & fireplace installation companies around, with a large amount of successful jobs and content customers to back it up.
www.completestovesfireplaces.co.uk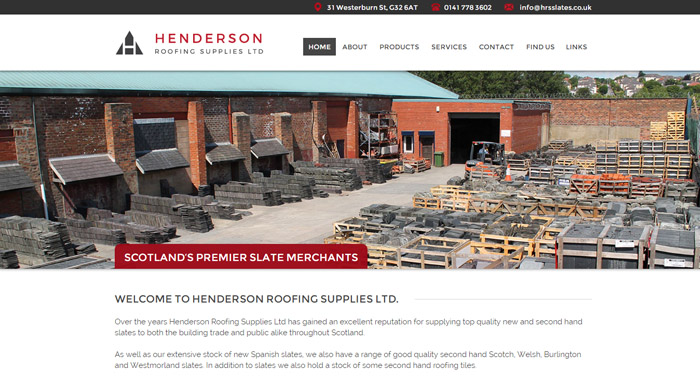 Henderson Roofing Supplies Ltd.
Over the years Henderson Roofing Supplies Ltd has gained an excellent reputation for supplying top quality new and second hand slates to both the building trade and public alike throughout Scotland. As well as their extensive stock of new Spanish slates, they also have a range of good quality second hand Scotch, Welsh, Burlington and Westmorland slates. In addition to slates they also hold a stock of some second hand roofing tiles.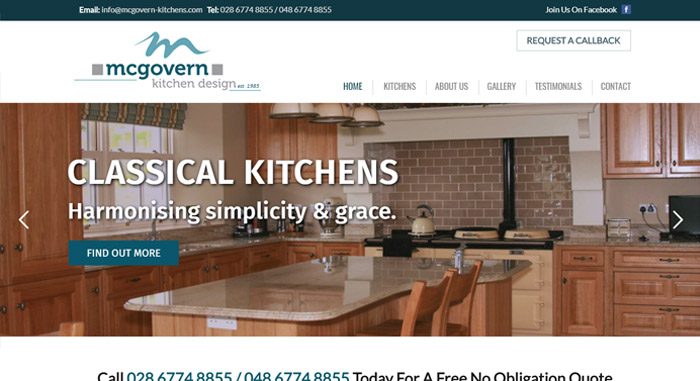 McGovern Kitchens
McGovern Kitchen Design is a family owned business, based in Derrylin Co. Fermanagh, focusing on high quality bespoke kitchens at realistic prices. Established in 1985 by Fintan McGovern, Fintan has grown his business from humble beginnings, working solo designing, manufacturing and fitting kitchens and bedrooms himself.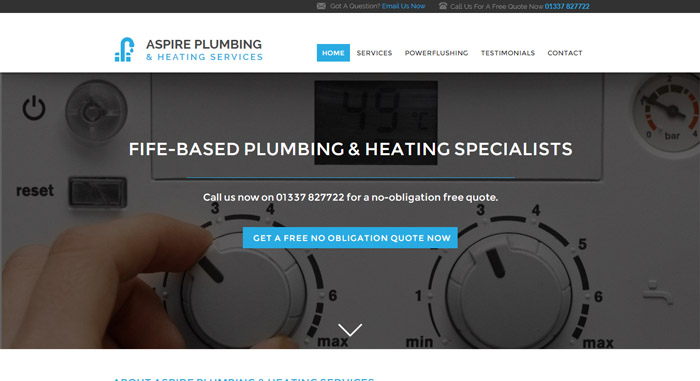 Aspire Plumbing & Heating Services
Aspire Plumbing & Heating Services are a small plumbing & heating business committed to providing top quality service and professionalism throughout Fife and the surrounding areas. They will always strive to meet the highest level of expectations with total satisfaction.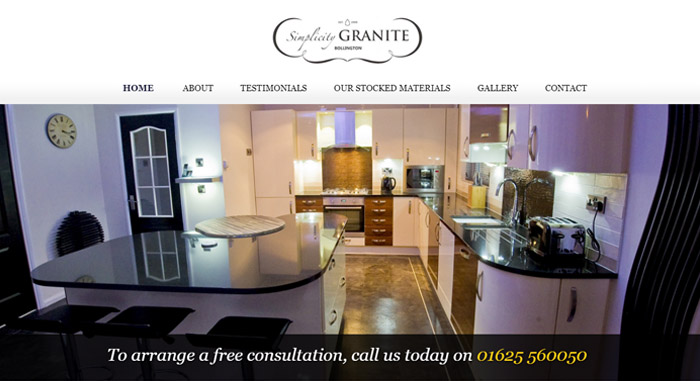 Simplicity Granite
Simplicity Granite supply and fit natural stone granite and quartz stone kitchen and bathroom worktops in the Macclesfield and Cheshire area. They are a family run business with over 25 years experience in the stone industry. They buy all their materials direct from quarries all around the world, cutting out the middle man and providing exceptional value for money to their customers.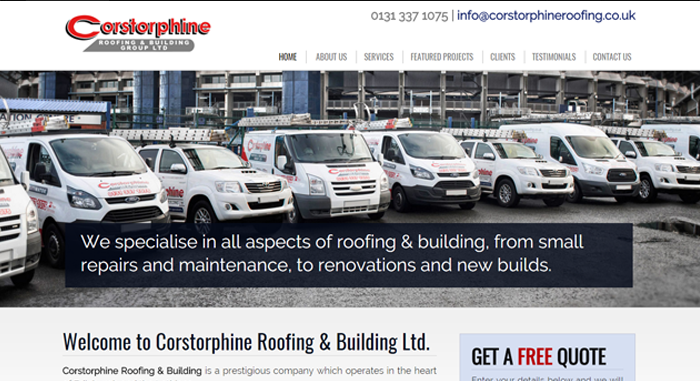 Corstorphine Roofing & Building Ltd.
Corstorphine Roofing & Building is a prestigious company which operates in the heart of Edinburgh and the Lothians. The company has a remarkable reputation for quality and service and has been established as a family business since 1982.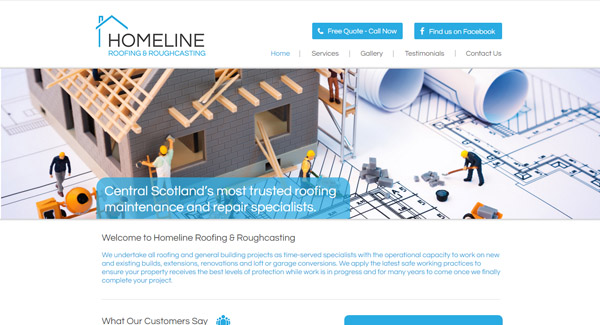 Homeline Roofing & Roughcasting
Homeline Roofing & Roughcasting undertake all roofing and general building projects as time-served specialists with the operational capacity to work on new and existing builds, extensions, renovations and loft or garage conversions.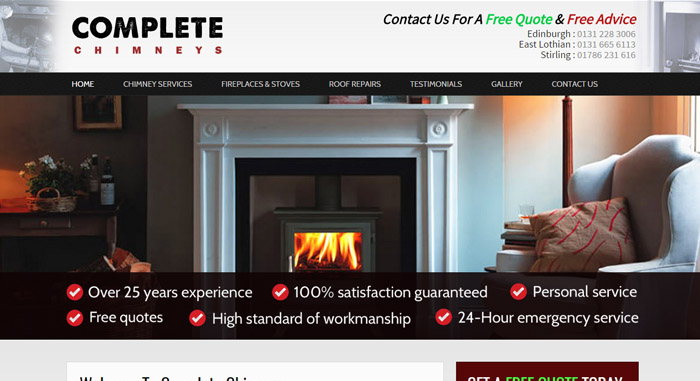 Complete Chimneys
For over 25 years, the homeowners and businesses of Edinburgh, Stirling and East Lothian have relied on Complete Chimneys for peerless rooftop and fireplace services.As a local, family-run business, you are guaranteed to receive a personalised chimney service that revolves around honesty, integrity and the highest work standards available.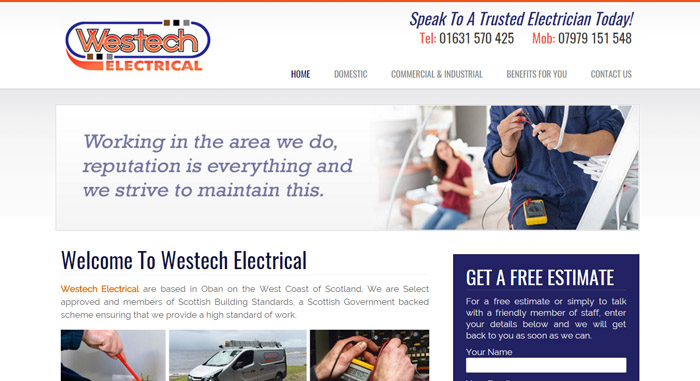 Westech Electrical
Welcome To Westech Electrical
Westech Electrical are based in Oban on the West Coast of Scotland, and have many years experience in domestic and commercial electrical installs. Regardless of whether you are looking for a new light fitting or a compete rewire you can trust Westech Electrical to provide an excellent job carried out to their highest standards.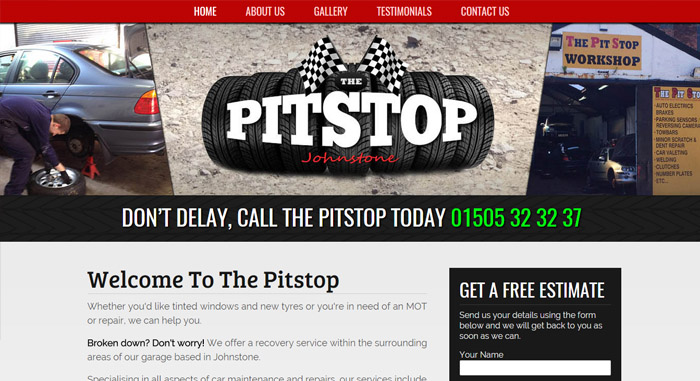 The Pitstop Johnstone
The Pitstop specialise in all aspects of car maintenance and repairs. Services include alloy wheels, new and part worn tyres, repairs, sound systems, alloy refurbishments, tinted windows, body work, servicing, MOT testing, valets, car mechanics, and much more.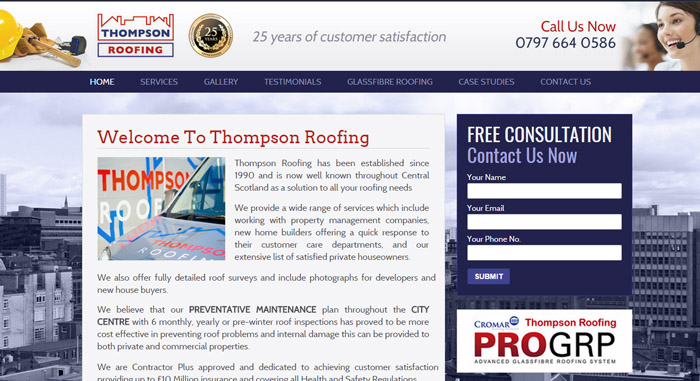 Thompson Roofing Glasgow
Thompson Roofing provide a wide range of services which include working with property management companies, new home builders offering a quick response to their customer care departments, and our extensive list of satisfied private houseowners. They also offer fully detailed roof surveys and include photographs for developers and new house buyers.
www.thompsonroofingglasgow.co.uk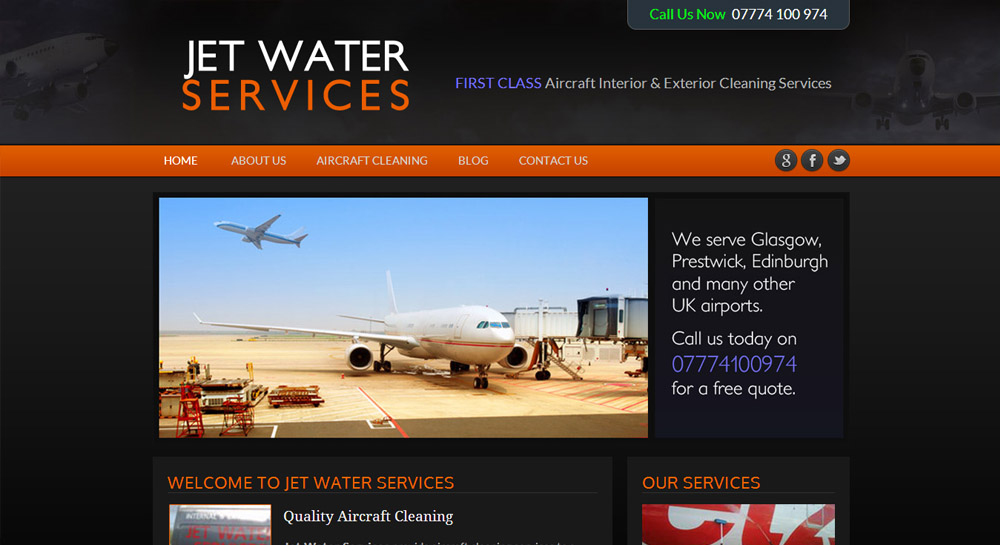 Jet Water Services
Jet Water Services provide aircraft cleaning services to a wide range of clients throughout Scotland and the rest of the UK. They primarily serve Glasgow, Prestwick and Edinburgh airports providing thorough interior and exterior aircraft cleaning. Established in 2007, they have already amassed an esteemed and established client base which includes Jet 2.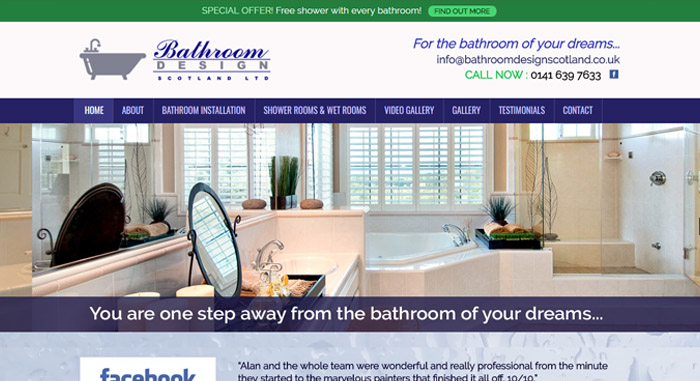 Bathroom Design Scotland
Bathroom Design Scotland been installing beautiful bathrooms for customers throughout the Glasgow area since 1999. Their vast experience means they can help you carefully plan the ideal bathroom to suit your lifestyle and property. Understanding the importance of quality and durability means they only use the finest materials from the best manufacturers covered by an appropriate warranty.
www.bathroomdesignscotland.co.uk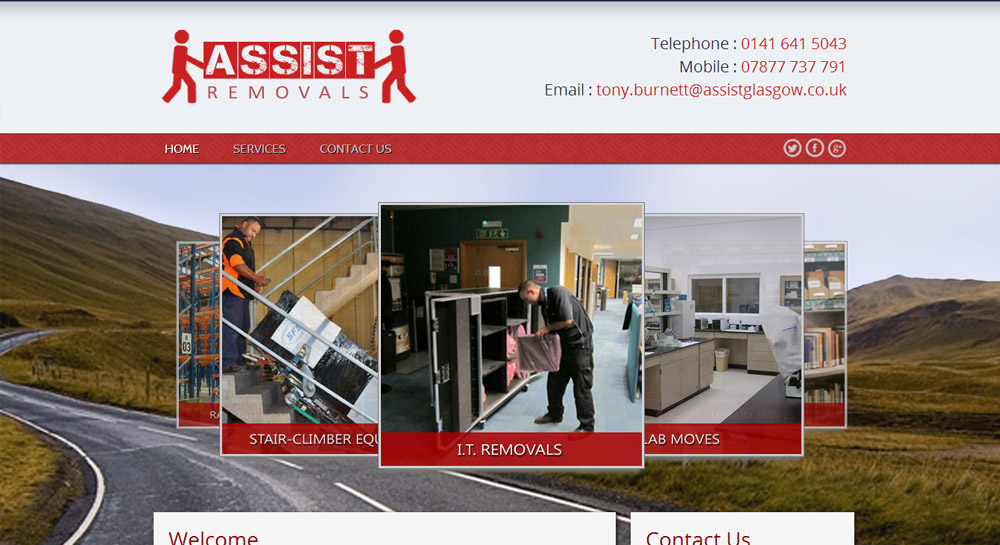 Assist Removals
Assist Removals has been serving the removals industry for 25 years supplying Skilled Drivers, Porters, Packers, IT Techs, Furniture Fitters and General Handymen to various removal companies. They have built a great relationship with their clients and strive to deliver an outstanding service.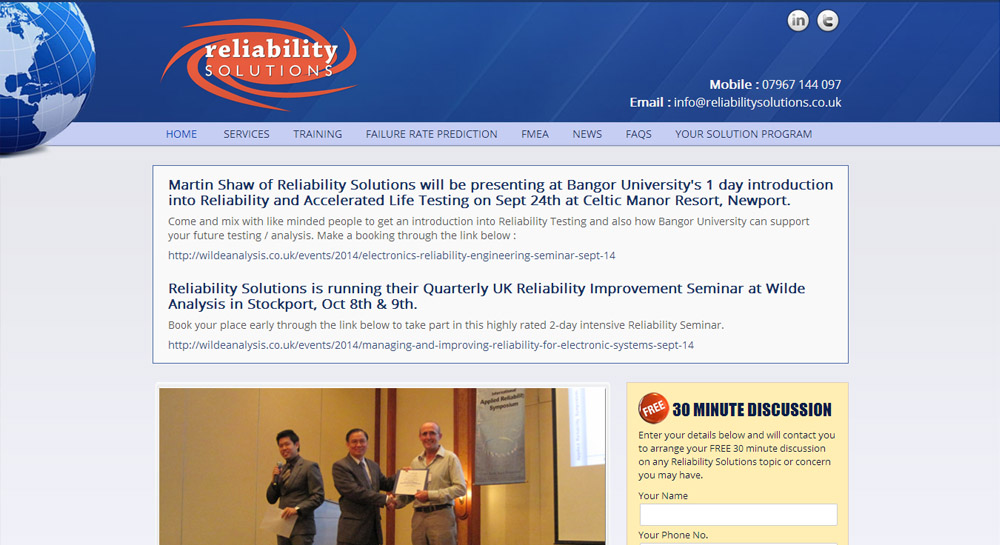 Reliability Solutions
Reliability Solutions provide reliability testing to help your company's failure prediction.
They assess supplier capability to achieve world class quality and reliability levels. Director Martin Shaw brings 30 years' experience to your reliability solution initially as Quality and Reliability Specialist at IBM responsible for projects throughout Asia, USA and Europe and in the last 15 years as owner of Reliability Solutions serving a wide range of clients in various sectors throughout the world.
www.reliabilitysolutions.co.uk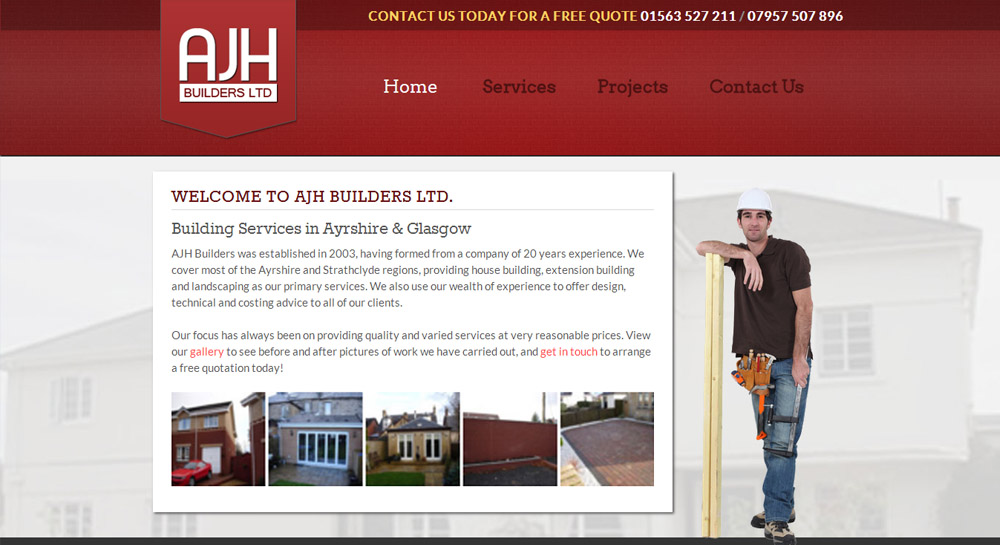 AJH Builders Ltd.
AJH Builders was established in 2003, having formed from a company of 20 years experience. They cover most of the Ayrshire and Strathclyde regions, providing house building, extension building and landscaping as their primary services. They also use their wealth of experience to offer design, technical and costing advice to all of their clients.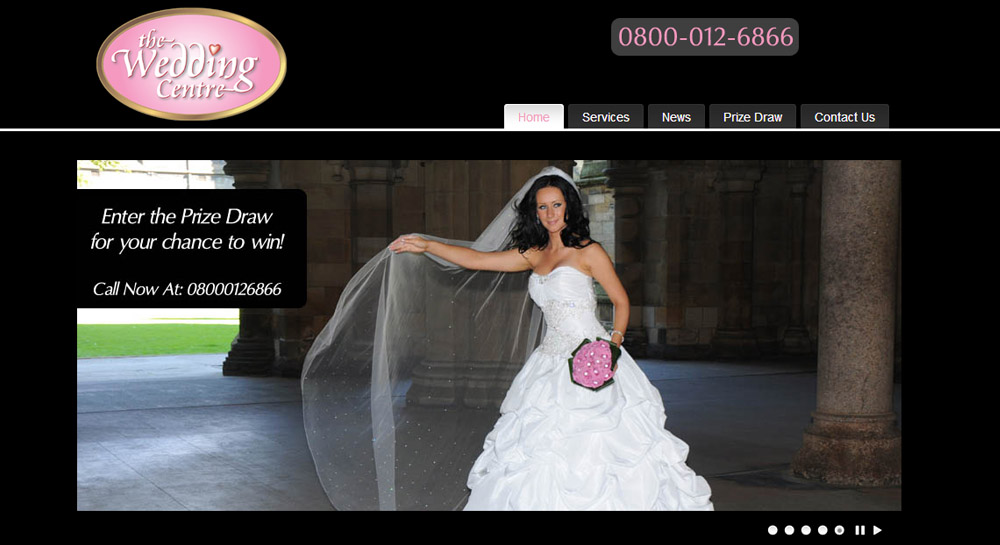 The Wedding Centre
The Wedding Centre is a permanent wedding fair based in East Kilbride Glasgow, where you can find everything you need for the perfect day. They offer free advice, inspiration and guidance and everything else you need to make your day special. The Wedding Centre can help with all your wedding and bridal supplies.